All around the world
I received an email from Sarah quite some time ago, explaining she'd love to meet and chat flowers for her special day at Yeldersley Hall, but she was currently living in Singapore, so it may be a little tricky! She'd organised her wedding to fiancé Parth in India for later that year, but wanted to have a 'really English wedding' right here in her home town of Ashbourne for her international guests to enjoy – complete with afternoon tea and bunting!
Something Blue
I knew she was my kinda girl when she said she'd love a little something blue in her flowers – and we all know how I feel about blue…
Anyway, we finally met up and chatted about all the ideas and things we could create to make her day look (and smell) the way she dreamed of. Sweet peas are a real favourite of mine to use in weddings and Sarah said she loved all the colours of sweet peas so I used this as my jumping off point for the designs. We also had just hit peony season, and it would be rude not to let them play a part too, don'y you agree? I also recruited some of the most spectacular garden roses available, as well as lots of varieties of herbs and foliages to give an all over sensory experience!
Blessings
Even though Sarah and Parth were already officially married, the day started with a blessing in the most gorgeous church over at Kneivton a few miles down the road from Yeldersley. It has a really pretty village feel in Kneiveton and it the church was such a joy all decked out in its flowers and ribbons  – I didn't see one car drive past that didn't smile and point as we were waiting at church to see the couple leave under their confetti tunnel! And while we're here can we just say a collective 'aaaahhhhh' for the fluff and lace of Sarah's delightful Brighton Belle dress from Lori G in Allestree. It was all so pretty!
Quick as a flash
After the lovely Jenny from Indigo and Violet had captured all the church fun, the families jump in the cars and headed to Yeldersley for their drinks reception and afternoon tea. We popped the decor from inside and outside the church in the van and re-assembled it in place at Yeldersley. The arch decor became swags for the marquee entrance and the church window decor was moved to the large windows in the hall, ready for the evening disco!
I was really proud to be part of this day, and so happy for the Sarah, Parth and their lovely families to enjoy this pretty pocket of the world all together.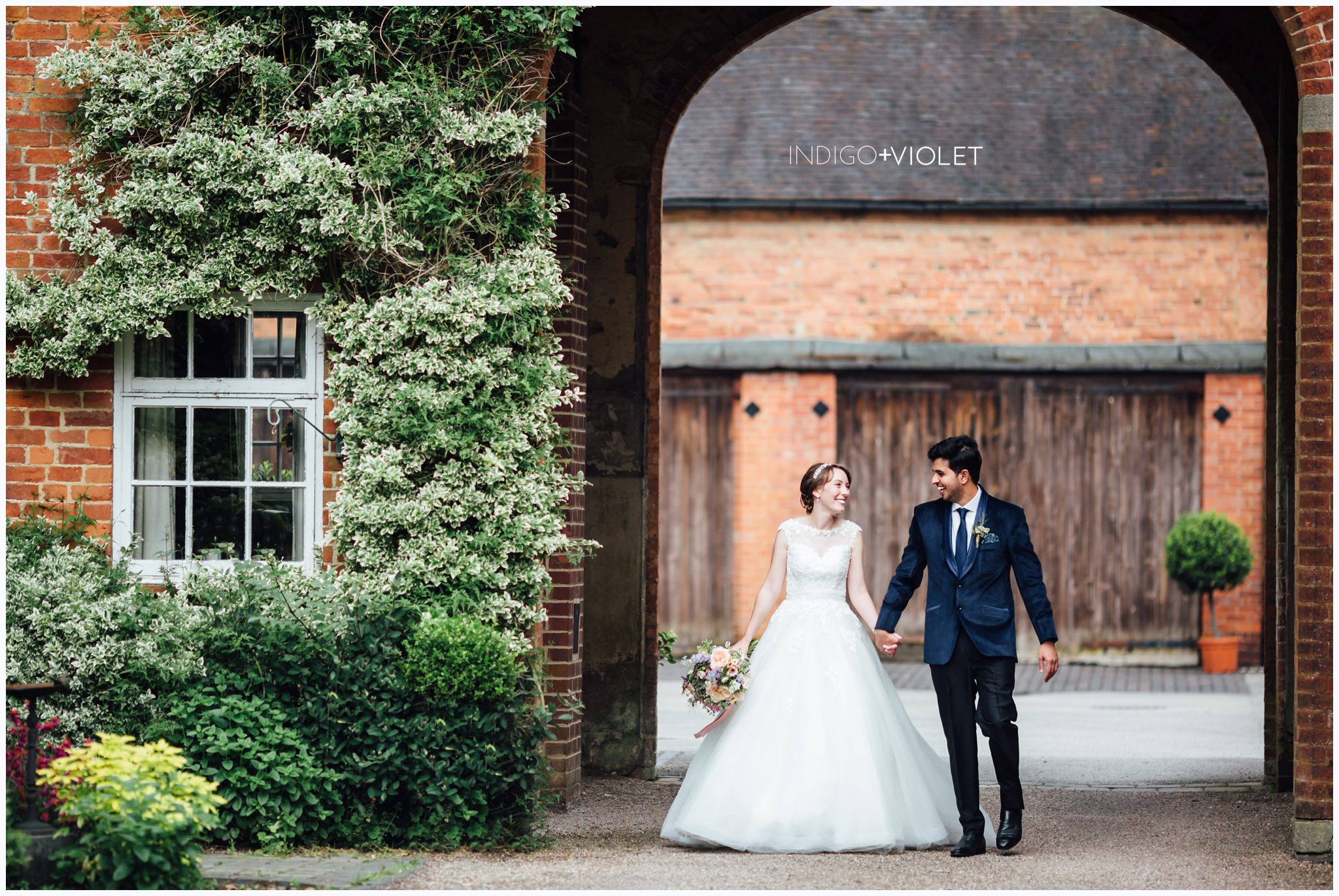 Congratulations and enjoy your new lives as Mr & Mrs in India.