New Direction
The other wonderful thing for us as suppliers is this gives us a chance to try a few new things, in situ, without worrying that the first time we make something is at an actual event!
That 'new' can be a colour combination, technique or even flower variety! And this was one of the first occasions I could try working with Icelandic poppies. They are around for such a short window, and I didn't have a wedding at that time, so this was great for me.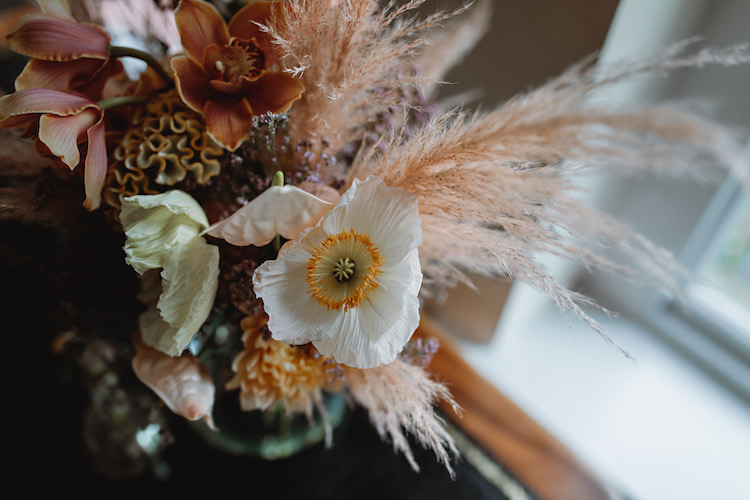 It was also a great chance to work up a bouquet that was without foliage. I almost always use foliages in designs so I was keen to try something without. Just to challenge the grey matter. Instead I used limolium, pampas and celosia as a base for the orchids, poppies and anthuriums that were the stars of the show.
i did use a little foliage in the moon gate design to keep it light and whips. It was coloured plumosa, and I was really really pleased with the design. Infact this moon gate design has been one of my most requested items for 2020 weddings.
Better together
As I mentioned before. the shoot is made up of many combined talents, and thats what makes it work. Lots of different minds dreaming up things that are their strengths. The gorgeous couple were friends of lovely Derbyshire Wedding Photographer, Ben from HBA Photography. You know if you follow our work at all, that Ben is our brand photographer, as well as a genius photographic artist and general best friend of ours. He really excels at light and mood, and capturing the connection between couples.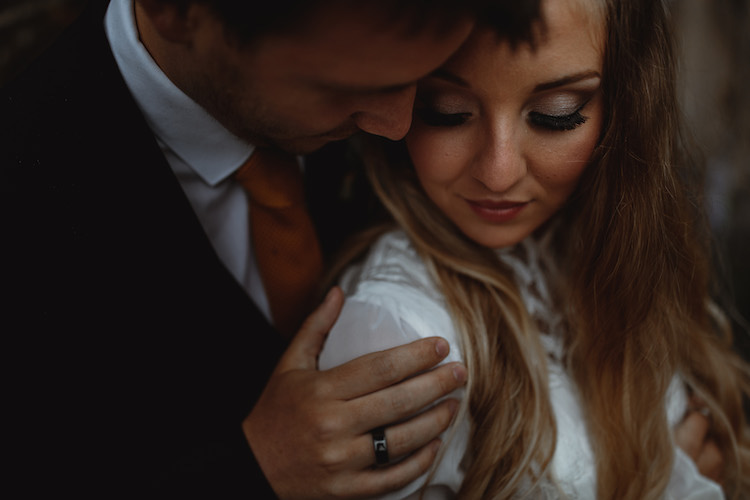 See what I mean?
Perfectly Presented
All the other elements are equally essential for a great shoot / showcase event. Hair and make up, gowns and suits, venue styling and cake. I mean of course the cake!
So we called in Claire, of Claire Lowe MUA for hair and make up, and the gorgeous ladies at Lori G kindly loaned us two amazing outfits from their Noya collection. I'm sure you'll agree that our bride looks just amazing!
So styling and cake…
I think we can agree that Hannah from Bake Ashbourne smashed this one out the park. These two beauties looks amazing. And with Tara's keen eye for details, the presentation was simply the best.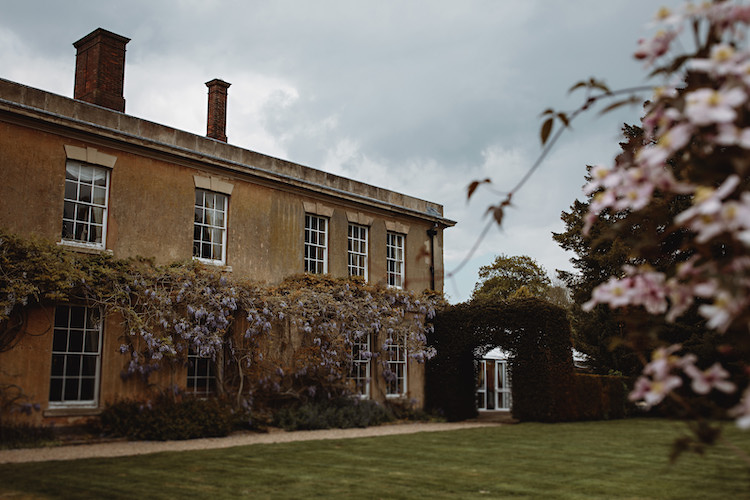 Yeldersly Hall really is an amazing looking venue, and the marque offers a black canvas, but with amazing light, to really show off your personal taste and ideas. Click the link above to view a previous showcase design for more inspirations!